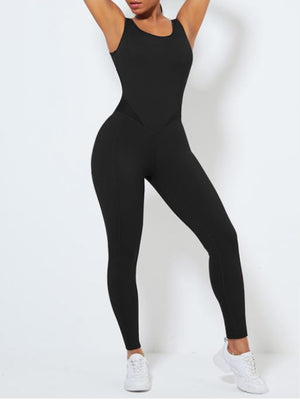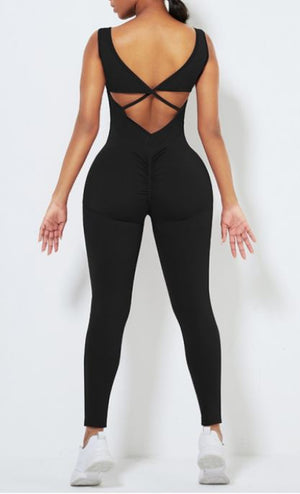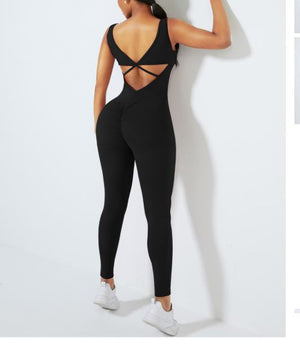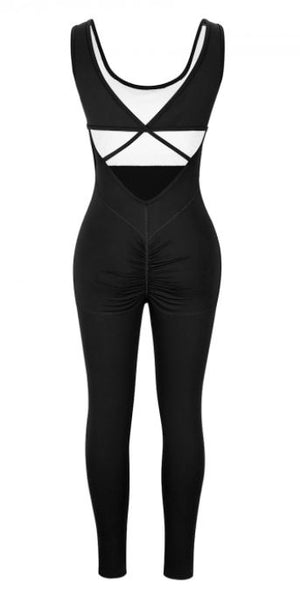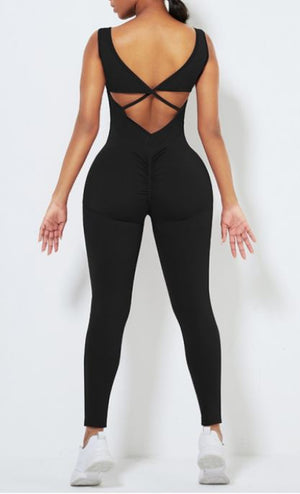 Hug Me Jumpsuit
This Hug Me Jumpsuit is Solid Color Removable Pads Aerobic Activities fits like a second skin for little to no friction while you exercise.

It Features:

1. Wider shoulder straps improve coverage for shock-absorbing;
2. Four-way stretch fabric, skin-friendly, soft, moisture-wicking and breathable;
3. Professionally-distributed stitching lines contours body, the ruched butt prevents flattening the natural curve;
4. Removable pads enable you to wear your favourite sports bra inside the bodysuit for low/mid/high impact exercises;
5. Criss-cross back shows body curves and improves ventilation with mesh patches in your waist part.